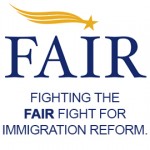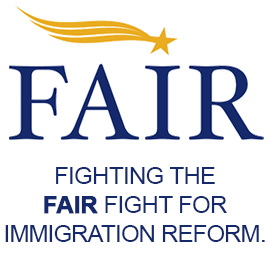 ImmigrationReform.com, a project of the Federation for American Immigration Reform (FAIR), is a blog for people who want TRUE immigration reform in the American interest. It's a fast-moving place for an edgy, candid perspective on immigration issues facing the nation, generated by people interested in restoring "America" to the American interest in immigration policy. ImmigrationReform.com is real immigration reform for Americans who understand that the term "immigration reform" and "comprehensive immigration reform" have been appropriated of late by amnesty advocates and Wall Street's cheap labor interests. To learn more about the principles of true immigration reform, see FAIR's fact sheet.
The Federation for American Immigration Reform is a non-profit organization in Washington, DC founded in 1979. Our goal is to educate the public on the adverse effects of illegal immigration in the United States and hold government officials accountable on both sides of the aisle. Illegal immigration has many negative effects on the United States including but not limited to fiscal costs, environmental challenges, criminal justice costs and national security issues. We challenge state and federal lawmakers to increase border security, enforce immigration laws and implement legal reforms to ensure that every immigrant is legal.
Immigration levels are at an all time high. If levels are not properly managed, every challenge that we face as a nation becomes more difficult. ImmigrationReform.com is an outlet for the most recent updates on the fight for true immigration reform written and maintained by the staff of the Federation for American Immigration Reform.
Be sure to follow us on Twitter, Facebook, Pinterest, Instagram and YouTube to keep up-to-date on all the latest immigration reform news and opinion.